WHAT IS IT ?
It is an Android app that decodes AIS messages transmitted by vessels , ships, over radio using a cheap USB DVB-T / RTL-SDR stick.
AIS messages are transmitted over VHF.
Channel A: 161.975 MHz
Channel B: 162.025 MHz.
The app decodes both channels simultaneously.
This app needs no internet connection, it decodes the real time received messages.
This is a truly standalone full featured AIS receiver.
The received messages will be translated into NMEA0183 strings which can be forwarded then via UDP or TCP streaming to third-party apps, PC programs or other devices.
Such Apps can display the received AIS data for example on a map along with information about the received objects.
Please note: The app needs additional (very cheap) hardware to receive the radio signals.
FEATURES
You have an Android device ?
Make a real offline full dual channel AIS receiver with an DVB-T USB stick.
Cheap DIY AIS dual channel AIS receiver
works offline – no internet
Low power consummation
Easy to install
Receive VHF AIS radio signals via DVB-T / RTL SDR USB Stick
Decode AIS messages into NMEA0183 strings ( !AIVDM )
Send this messages via Network (UDP/TCP)
Device location (GPS,Network) translation into NMEA strings
location NEMA forwarding via Network (UDP)(GPGSV,GPGSA,GPZDA,GPRMC,..)
---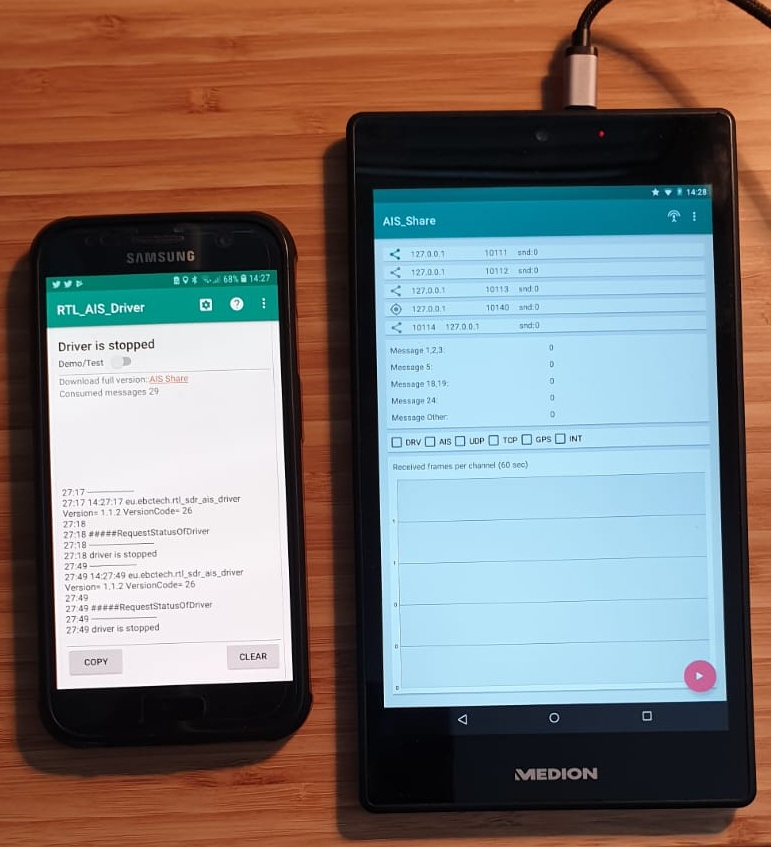 Phone, Tablet, TV- Box …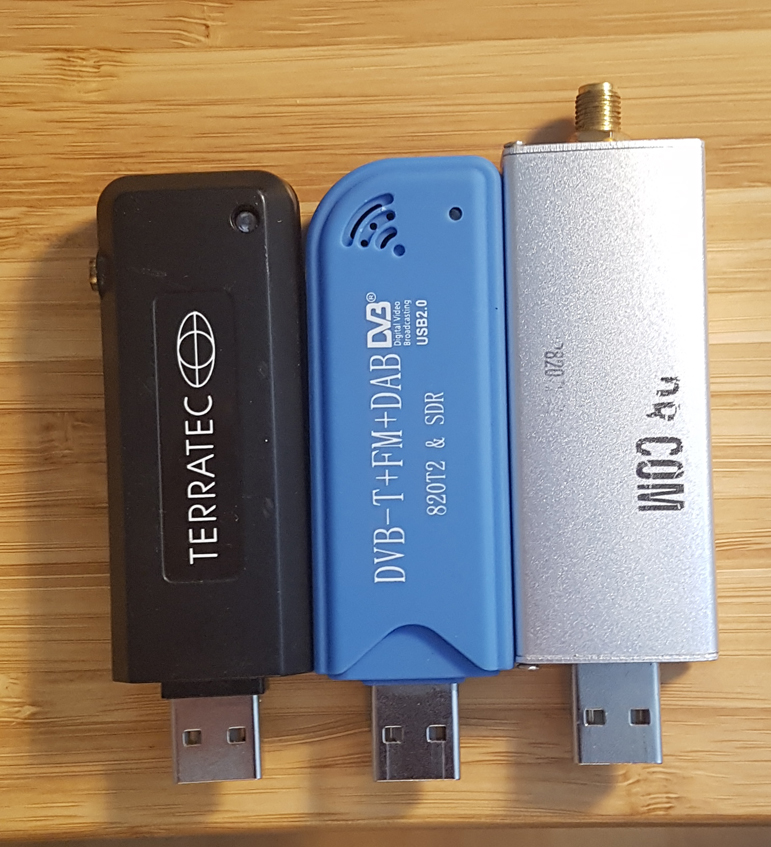 with fix PPM or without
Detail information you can find in this separate blog post AIS Receiver Shopping Guide – ebcTech
---
---
RTL AIS DRIVER
This is the free driver app, it's needed in any case.
In the driver app there is demo/test mode implemented.
Mainly to test the app if your hardware is compatible.
Please use this demo mode before you buy the full version. The demo mode is limited to 1000 received AIS messages.
---
AIS SHARE
BENFITS
Nice user friendly GUI
Share AIS data with your favorite chart plotting app like OpenCPN, Navionics, BoatBeacon, MarineTraffic, …
share data with 3 different UDP clients or let AIS Share act as an TCP server ( limited to one client)
GPS location data forwarding (UDP)
no limitation on received AIS messages
---
Disclaimer
THIS SOFTWARE IS PROVIDED BY THE REGENTS AND CONTRIBUTORS "AS IS" AND ANY EXPRESS OR IMPLIED WARRANTIES, INCLUDING, BUT NOT LIMITED TO, THE IMPLIED WARRANTIES OF MERCHANTABILITY AND FITNESS FOR A PARTICULAR PURPOSE ARE DISCLAIMED. IN NO EVENT SHALL THE REGENTS OR CONTRIBUTORS BE LIABLE FOR ANY DIRECT, INDIRECT, INCIDENTAL, SPECIAL, EXEMPLARY, OR CONSEQUENTIAL DAMAGES (INCLUDING, BUT NOT LIMITED TO, PROCUREMENT OF SUBSTITUTE GOODS OR SERVICES; LOSS OF USE, DATA, OR PROFITS; OR BUSINESS INTERRUPTION) HOWEVER CAUSED AND ON ANY THEORY OF LIABILITY, WHETHER IN CONTRACT, STRICT LIABILITY, OR TORT (INCLUDING NEGLIGENCE OR OTHERWISE) ARISING IN ANY WAY OUT OF THE USE OF THIS SOFTWARE, EVEN IF ADVISED OF THE POSSIBILITY OF SUCH DAMAGE. DO NOT rely upon AIS Share or RTL AIS DRIVER for safety of life or property.
Legal attribution
Android, Google Play and the Google Play logo are trademarks of Google Inc.